20 Pound Low-and-Slow Sampler Box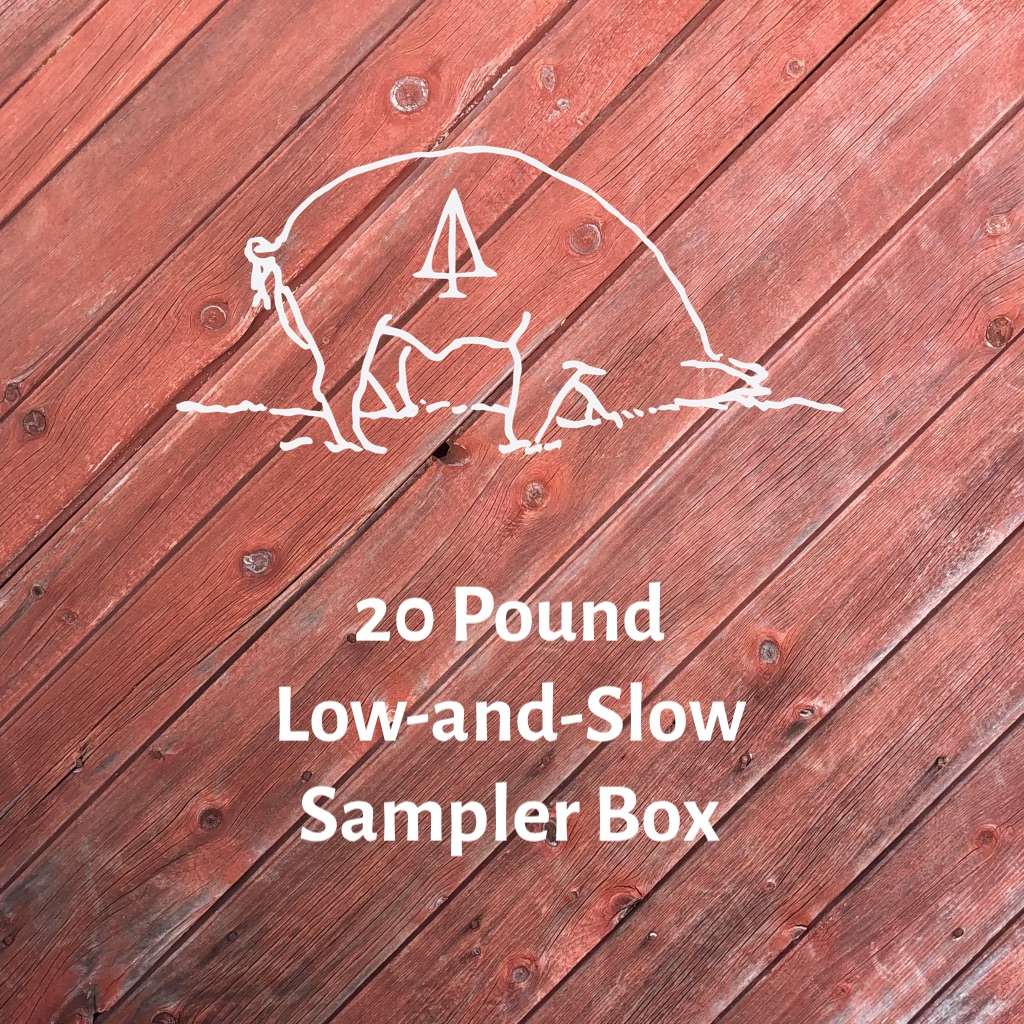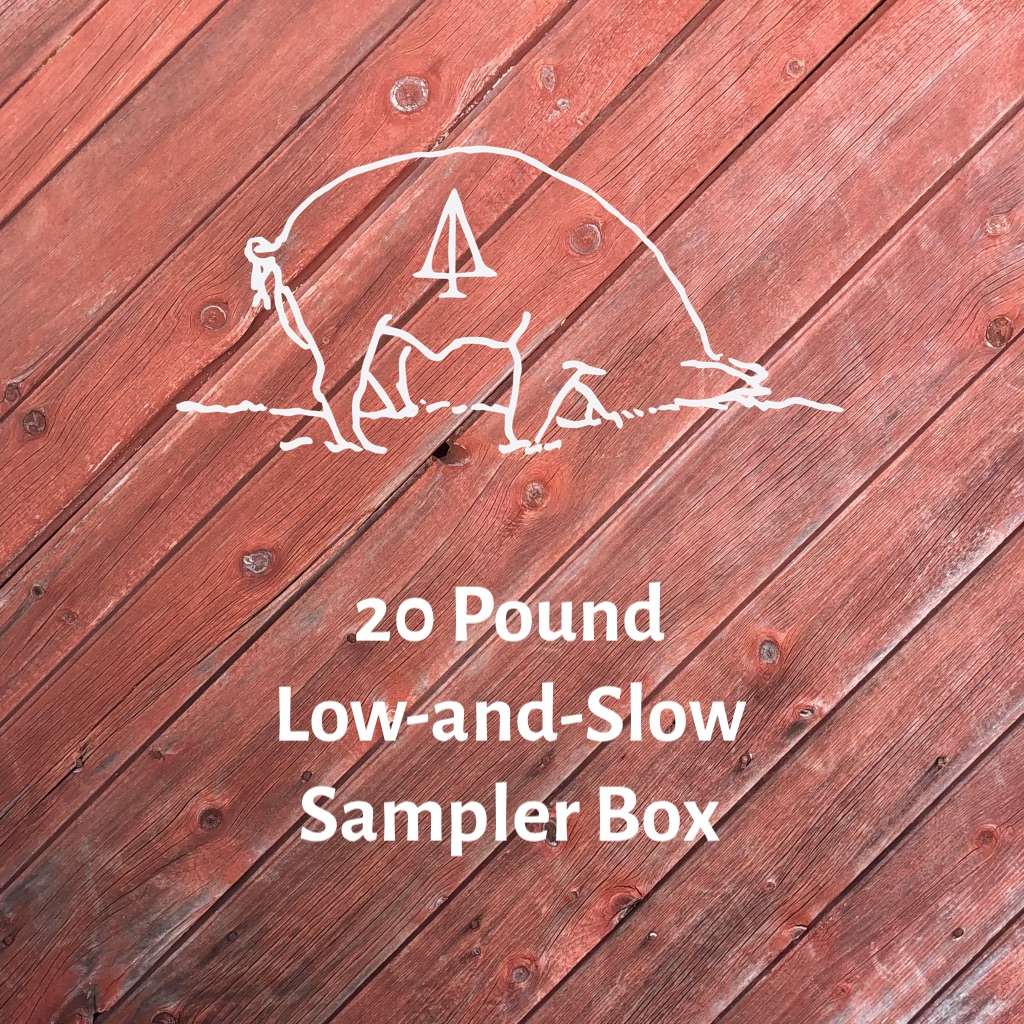 sold out
20 Pound Low-and-Slow Sampler Box
20 pound sampler of pork roasts, ribs, stew meat, and country ribs, perfect for braising, stewing, roasting, or grilling at low temperatures. Keep it low-and-slow with this box! Perfect cuts for leisurely weekend afternoons, effortless crockpot meals, or throwing in the smoker.
Your box will include:
8 - 10 pounds of bone-in roasts (2 - 3 roasts depending on the weight of the individual roasts. Roasts may include Boston butt, shoulder roast, sirloin roast, bone-in loin roast, etc.)

4 - 5 pounds of ribs

3 - 4 pounds of country ribs

2 - 3 pounds of pork stew meat
Purchased separately, these items would cost approximately $190. Save more than $20 by purchasing this sampler.
We are pleased to offer $10 home delivery to many locations in central and southern Maine through our partner, Haul. Delivery days are currently Monday and Wednesday. If you live outside of Haul's delivery area, we are happy to discuss custom delivery arrangements. Please contact us.
To locations outside of our local area, we ship all food items in insulated shipping boxes via UPS Ground. We only ship to areas within a two-day shipping zone. We ship once a week, on Monday, ensuring that your order is delivered within two days of shipping, and that it remains frozen. Orders placed on Monday are likely to ship the following week, although we do our best to fill all orders in a timely manner. We will send you an email when your order has shipped. If you live outside of our normal shipping area, please contact us directly as we may be able to make arrangements on a case-by-case basis. Shipping fees are based on weight: Under 10 pounds = $25, 10 - 15 pounds = $31, 15 - 20 pounds = $34, 20 - 25 pounds = $41; all orders above 25 pounds are $50. We currently ship to: CT, DE, DC, ME, MD, MA, NH, NJ, NY, OH, PA, RI, VT, VA, WV. Contact us for shipping outside of these states.